Desktop Prototypes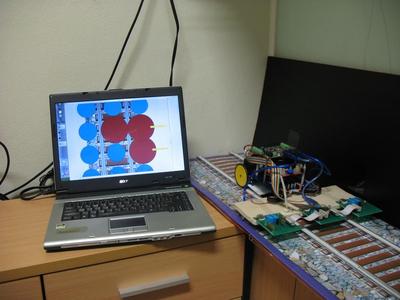 We have created several desktop prototypes, in order to confirm that electronic elements can be reliably detected under a simulated road or railway track. An array of electronic elements was installed below the "road", with some positions intentionally omitted. The sensor array was pushed along road by hand (prototype 1) or using a robotic cart (prototype 2). Results showed that locations with and without electronics were correctly identified.
We also created some simple visualization software. The screen in the image above shows the pattern of responses The blue circles show location of intact geosynthetic Brown circles show places where geosynthetic did not respond.
Testing Geosynthetic Properties: Stretching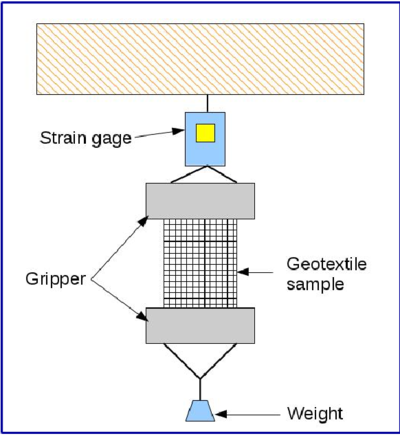 Using Geogrid GX 40/40&nbsp*, a weight of 40 kg applied for 24 hours caused a stretch of about 5%. Additional time did not increase the stretch.
Using Polyfelt TS20, the stretch was about 10% in 24 hours.
* We gratefully acknowledge the assistance of Tencate Geosynthetics (Thailand) Co., Ltd., who provided us with test samples.